We install a range of synthetic grass surfaces suitable for all kinds of sports such as football, hockey, tennis, netball, cricket and golf. The different styles of carpet incorporate various textures, pile heights, construction materials and in-fills. Some synthetic grasses use silica sand in-fill for instance, while others use rubber crumb or even a combination of both. The specific characteristics of the synthetic surface are dependent on the sport being played.
Sovereign Sports supply all kinds of Synthetic grass surfaces suited to numerous sporting requirements. If a particular surface you are interested in is not on our website, simply get in touch with us and we will discuss your specific requirements with you. Examples of our comprehensive range of artificial grass surfaces can be viewed on our Surfaces page.
Sand filled tufted surfaces
Sand filled tufted surfaces is suited to players of all ages and abilities. It is a premium, all-round surface that features cushioning underfoot in order to meet the requirements of mixed ages and abilities. The enhanced cushioned means that the surface retains its shape even after heavy use, resulting in consistent shape and structure that benefits performance, resilience and condition. It is certainly the most natural looking, durable and resilient tennis surface on offer and proves to be an outstanding long-term investment.
Read more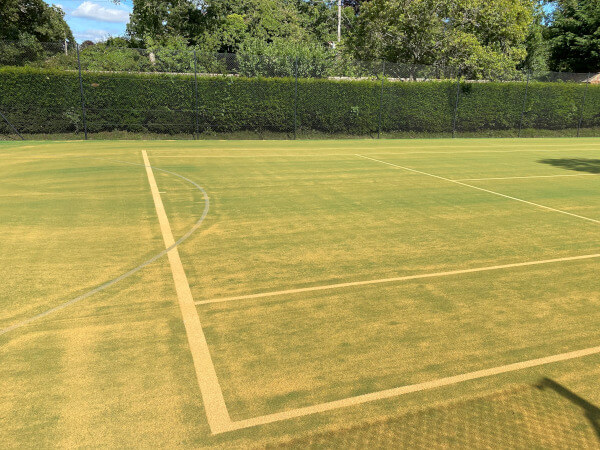 Discuss your requirements with our experienced team