Tennis Court Maintenance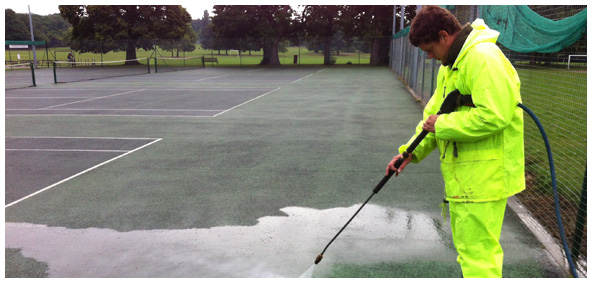 To keep your tennis court surface in excellent condition it is vital that you carry out regular maintenance on it. Whether your court is porous macadam, synthetic clay or synthetic grass, you need to ensure that you take the time to maintain it. Firstly it should be noted that each surface needs to be swept clean regularly and you should remove leaves, pine needles, rubbish and other detritus on a weekly basis.
Maintaining Porous Macadam Court
The proper maintenance of an open textured macadam tennis court involves power washing so that you clean the pores of the court. This will prevent the surface from becoming slippery and also reduce the risk of drainage problems. You might assume that hard courts can survive for a relatively long time without maintenance, but they are porous so dirt and moss can begin to fill the pores if they aren't cleaned out. This can begin to make the court slippery – so if you notice that your court is slippery it could be an indicator that you need to power wash it more regularly.
How Often Should A Court Be Cleaned?
If your court is in an unshaded area you should have it power washed every 12 to 18 months. However, if the court is surrounded by trees or buildings you may need to have power washing more regularly. Any bird droppings can seriously damage the court if they are left uncleaned, so you may need to wash the court even over the months when you are using it less often. It's also true that fallen leaves can create optimum conditions for moss to grow.
Powerwashing the court
When power washing we use a specialist machine as seen in the photographs which has a rotary jet system that spins approximately 15mm above the surface of the court. This thoroughly penetrates the pores of the surface and extracts the moss and the debris that has built up. Once the entire surface has been covered we use a lance with a single high powered jet to blow all the extracted debris off the court. Once completed there will be a significant improvement in the drainage of the surface along with increased grip.
Maintaining a Synthetic Grass Court
General Maintenance
Aside from the weekly sweeping and removal of rubbish, synthetic grass courts should be broomed. This not only helps improve the appearance (like a lawn mower striping a lawn), it also helps to prevent the formation of a top layer of sand. If this layer of sand is allowed to develop it can prevent drainage and encourage the growth of moss.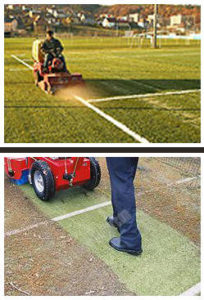 Even though this is synthetic grass it is recommended that you should apply weed/moss killer once a year to stop any growth as soon as possible. If you begin to notice any signs of moss or algae you need to take action as soon as possible. The longer that the moss is left to take hold, the worse the damage will be to the court surface.
Rejuventation and Redressing
After a period of around 5 to 7 years synthetic grass courts will likely need rejuvenation. In this process, sand and rubber infill will be removed and the carpet will be redressed with silica sand. If you need more information or have specific questions regarding the maintenance of tennis court surfaces, you can call us and speak to our experienced team.
Colour Spraying
How often should a court get resprayed?
On average it will take around a period of 5 to 6 years before the acrylic coating of your tennis court will begin to fade and it will need to be resprayed. Before this can happen you'll need to have the court thoroughly pressure washed. This is important as the repainting can only be completed if the court is entirely clean and free from debris.
Acrylic Paint Colour
Tennis courts are usually sprayed in either two-tone green or red and green, however, there are a range of colour options available if you desire. In addition to the acrylic paint, there is an optional layer of polyurethane binder which helps slow down the deterioration of the courts surface and is applied in the same way as the acrylic paint. This is sprayed on before the acrylic paint and the binder also helps the paint adhere to the existing surface.
Application By Specialists
The paint is applied to the court using a high powered sprayer that has been specifically designed for the application of paint to a tennis court. The machine atomises the paint as it is applied through a lance onto the surface, the paint can only be applied in this manner because the surface is porous, if too much paint is applied the surface will not drain. If the court has not been maintained properly leading up to the painting it may be necessary to have the weeds and moss killed before the cleaning and subsequent painting can take place.
We are able to apply lines for a variety of sports including tennis, orange tennis, netball, basketball, volleyball, five-a-side football. All lines applied will conform to the standards set by the relative governing bodies. All works will comply with SAPCA (Sport and Play Construction Association) code of conduct for the Construction and Maintenance of Tennis Courts and Sports Surfaces.
We offer tennis court services across the UK. From East and West Sussex to Hertfordshire, and Essex, we have constructed tennis courts in major towns and cities across the South East of England, including London, Brighton, Tunbridge Wells, and Canterbury – to name just a few.
We'd be delighted to discuss your project and offer you a free no-obligation quote, just fill in the form below
Clean and Colour Spray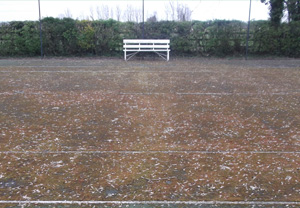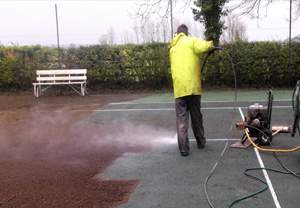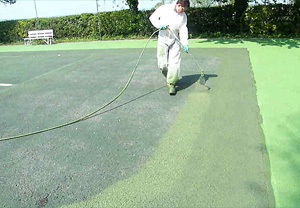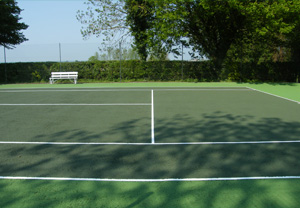 Colour Spraying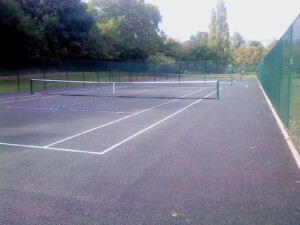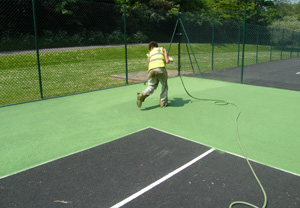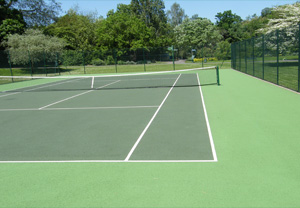 Surfaces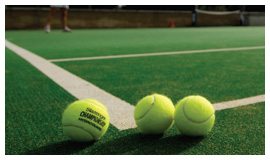 Sovereign Sports offer a range of synthetic surfaces suitable for Multi use play. Ranging from Matchplay2, which is a 6mm sand dressed synthetic surface through to Conqueror 60 MF 3rd Generation 60 mm sand and rubber infill, ideal for five-side football.
more
Fencing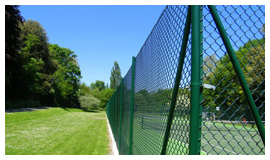 Our company provides two systems as standard, tubular or angle iron powder coated in either green or black, installed around the perimeter of the court to a height of a 2.75m (9ft). There is a vast array of fencing systems on the market today, so if you have something in mind please don't hesitate to contact us.
more
Floodlighting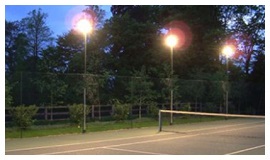 Sovereign Sports are able to offer 2 types of lighting system, Static or Retractable. Our retractable system is aimed more at the private client, being less obtrusive than the full size static option. The static system we offer complies with SAPCA and LTA recommendations and is the preferred choice for clubs and schools.
more
Associated Work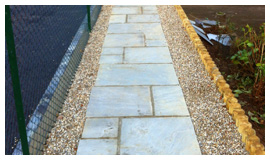 Along with our main concern, being the construction of tennis courts and sports surfaces. We also carry out a wide range of associated works and optional extras which include double edge perimeters, personalised fencing posts, practice walls, retaining walls, paths, patio areas, steps and landscaping to the surround of the court.
more