Tennis Colour Coating & Painting
The classic green combo is often the colour of choice for many residential tennis courts, and the red court with dark green surround is a classic for MUGA pitches. Here are a few courts we have built recently to demonstrate the colour choice you have.
Colour Coating Specialists
You aren't limited to greens and red courts. As colour coating specialists we can paint your sports court in a number of colours including the modern blue and purple paints.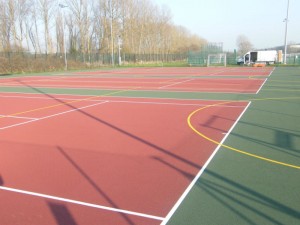 Red Court
Often used for schools, leisure centres and multi game surfaces, a red court with dark green surround.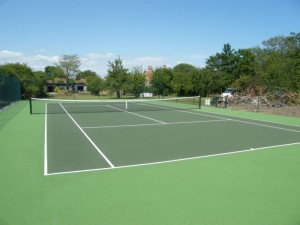 Classic Green Combo
Dark green anti-slip court with a light green surround are a classic colour choice, often used for courts at home and tennis clubs.
Dark Green Court
Dark green court with red surround, a colour combination choice which has significantly grown in popularity over the last 10 years.
Get In Contact