Sovereign Sports are leading designers and installers of high-performance indoor sports surfaces for schools, universities, sports clubs and community facilities across the South East. For over 40 years, we have been providing long-lasting flooring solutions built to the highest standard.
Our Sports Hall Flooring Products
We install different indoor flooring systems to suit your budget and requirements:
Hardwood floors – These traditional sports flooring options provide a responsive feel underfoot. Durable for indoor tennis, football, basketball, badminton, gymnastics, and other sports.
Vinyl floors – Cost-effective, minimal maintenance and suitable for wheelchair sports, as well as being highly versatile for multi-use spaces.
Synthetic floors – Advanced systems like polyurethane that combine durability with a natural feel.
All our indoor sports flooring systems offer:
Slip resistance and consistent ball bounce, spin, and pace for safe play.
Shock absorption to reduce injuries from falls and repetitive impact.
Application of cushioning, substrates, and coatings approved by the ITF Foundation and other relevant standards
Resistance to heavy usage from contact sports like indoor hockey and football.
Flexible and hard-wearing surfaces that prove easy to clean and maintain.
Customisable colours and line markings to suit your application.
Recyclable and environmentally friendly materials.
Professional Flooring Installation Process
The experienced flooring installers at Sovereign Sports will handle your indoor flooring project from start to finish. We offer:
Initial site surveys to identify the best flooring solution for your budget and requirements
The removal of any old surface and subfloor preparation
Installation of the chosen system to strict manufacturer and industry guidelines
Line marking for courts and pitches to your specifications, if needed
Rigorous testing to ensure the surface is certified to national standards before handover
Ongoing maintenance support and assessments if necessary
We are happy to work around your hours to minimise facility disruption. All our indoor and outdoor flooring solutions are built to last for decades or longer if they are provided with proper maintenance and care.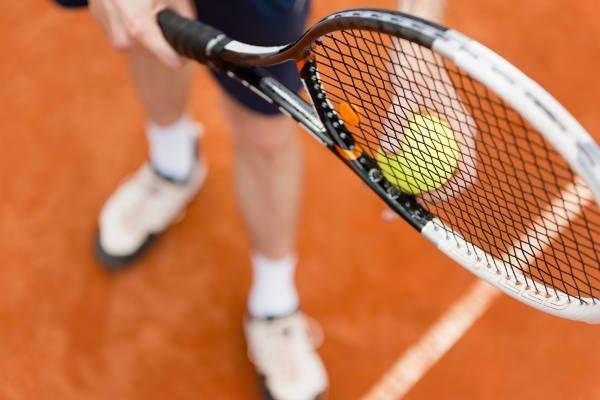 Indoor Flooring Surface Maintenance and Repairs
To maximise the lifespan of your indoor sports flooring, we offer:
Detailed and technical drawing plans
Recoating and resurfacing treatments
Spot repairs and rejuvenation of worn areas or cracks
Full planning permission surveys
Full warranties and aftercare advice
Site levels and excavation
Remedial work
Don't settle for substandard flooring in your sports facility. Speak to our experts about a high-performance indoor surface today by contacting us for a free, no-obligation quote and site visit.
Discuss your requirements with our experienced team