The Services we Provide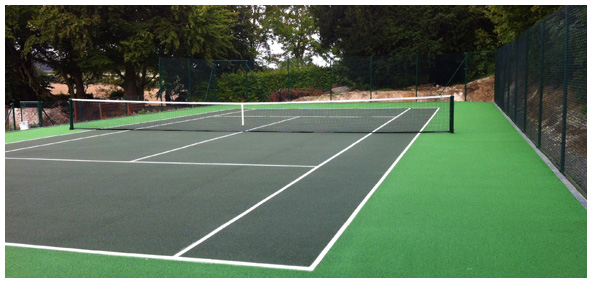 Sovereign Sports offer tennis court construction services to clients across the South East using an experienced team of professionals for new builds, reconstructions and MUGA constructions where required.
The team takes planning permission, and court positioning into account, working with clients in order to meet their needs and expectations. Work is conducted to make sure that the site in question is both level and free from surrounding trees or hedges. All disruption is kept to a minimum during the construction period, which normally takes between 6-8 weeks for a straightforward build. Once the construction is completed, our professional team will ensure that the site is left clean and tidy.
Other services provided include:
– Fencing and Security Systems And More
Our associated services and optional extras, including root barrier works, fencing works, paved steps, log sleeper steps and viewing areas, are designed to help clients make the most out of their new tennis court. If you have any questions regarding any additional services, we are always available to chat.
Get In Touch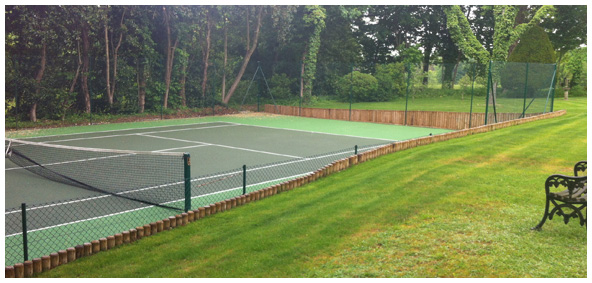 As specialists in tennis courtconstruction in Surrey, Essex, Kent, London and the surrounding area as well as providing a number of other associated services, Sovereign Sports can help. To find out more about surfacing, maintenance, fencing services and more, contact us by filling out the form below, or by calling our office at 01634 684 235 or our mobile at 07846 787 347 directly and we will happily answer any questions you might have. We look forward to hearing from you soon.
New Build Case Study