Tennis Court Construction and Resurfacing Tunbridge Wells
Sovereign Sports are experts when it comes to constructing all-weather sports surfaces and build all our tennis courts and sports surfaces to SAPCA and LTA standards. We construct our wide range of sporting surfaces and tennis courts for sports clubs, local councils, private homes and schools throughout the South East, including the Tunbridge Wells area. We are always available to provide honest advice and offer a free quotation service to all our clients.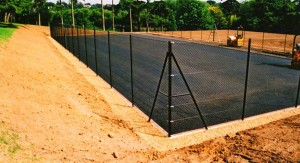 We are experienced contractors who specialise in the construction of tennis courts and sports surfaces suited to various sporting requirements. We have constructed a number of our tennis courts and MUGA surfaces for a wide range of purposes and organisations in and around Tunbridge Wells over the years. We offer a no obligation visit across the South East which involves assessing the area you have set aside for the construction, before starting a new build we also address any additional information you might need.
Of all the all-weather tennis courts we build, our most popular surface is the open textural porous macadam court. Other sporting surfaces we regularly construct include synthetic grass surfaces which are suited to a wide range of sports including football, hockey, cricket, golf and more. Some of our alternative tennis courts include artificial grass and synthetic clay, while we also construct specialist MUGA surfaces such as the Matchplay 2 synthetic surface and 3rd Generation FIFA 1 star equivalent standard pitches.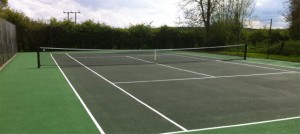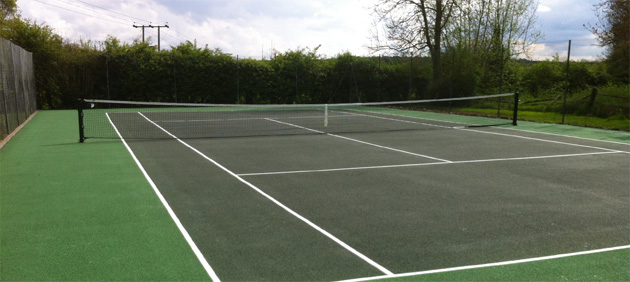 We offer tennis court and sporting surface maintenance for any surface in the South East, including the Tunbridge Wells area. We can visit your home and clear away rubbish or leaves that have built up over time on your sporting surface, as well as power wash textured macadam surfaces to prevent or remove moss growth between court pores. We are also able to freshen up synthetic grass surfaces with a specialist brooming service, we can even colour spray tennis courts, this is normally done every five to six years to help retain the colour.
We also install retractable or static floodlighting for all kinds of sporting surfaces and tennis courts should you wish to utilise the surface in the dark winter evenings or at night. Some of our additional services include personalised fencing, practice walls, retaining walls, paths, patios areas and landscaping.
We'd be delighted to discuss your project and offer you a free no-obligation quote, just fill in the form below
To find out more about our tennis court and sporting surface construction services in Tunbridge Wells, call us on 01634 684235, fill in the form below or email us at info@soveriegn-sports.co.uk and we'll get back to you as soon as possible.