Sovereign-Sports are specialists in the construction of all-weather sports surfaces. We build tennis courts and other sports surfaces to SAPCA and LTA standards for tennis clubs, local councils, sports clubs and private homes, predominantly in the South East of England. We provide no-cost quotations, and honest advice and guarantee customer satisfaction on every project.
Sovereign-Sports was established by Ian Derek Kennard, a second-generation tennis court builder. Ian's father, Derek Kennard, originally began building tennis courts back in the mid-1960s. Ian decided to work with him and eventually in the mid-1970s set up his own company. Now Ian Derek's two sons, Ian and Steven Kennard (3rd generation) have followed their father into the family business.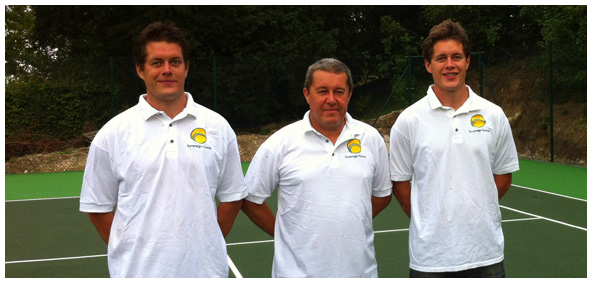 In 2020 Dave Varela joined Sovereign Sports, Dave brought to the company an unparalleled knowledge of network infrastructure, electrical engineering and business operations management. Prior to joining Sovereign, Dave worked with certain very well-known network providers in the UK, his roles ranging from Head of Technical Build to Director of Operations. Since joining Sovereign, Dave now runs and oversees all electrical infrastructure design and build, Synthetic surface installation, technical site surveying, along business management support across all parts of the business.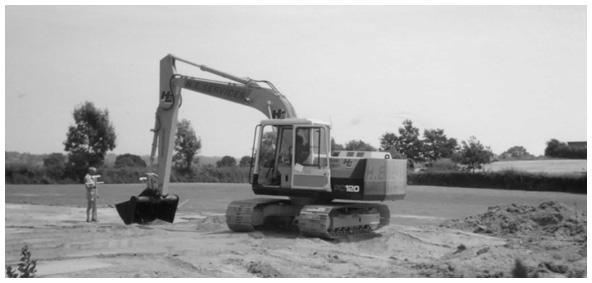 Sovereign Sports has over 40 years of experience in tennis court construction, installation, maintenance, resurfacing, floodlighting and other associated services.
Sovereign Sports was set up to provide expert tennis court construction services to clients across the Southeast of England.
Over the last 40 years, Sovereign Sports has built a reputation for quality, dedication and attention to detail throughout the build process and has established long-standing relationships with customers.
Discuss your requirements with our experienced team