Netball Surfaces and Resurfacing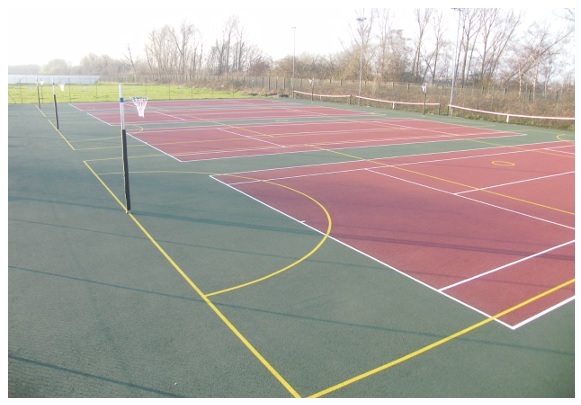 If you are interested in having a netball court constructed, Sovereign Sports would be happy to help. We are one of the South East's leading specialists in court construction, and have extensive experience working with schools and clubs, as well as private homes, sports centres and other commercial clients.
To discuss your netball court construction needs or for more information of what we can offer, please call us today on 01634 684235.
Netball Court Construction
Sovereign Sports is a team of experts with specialist knowledge and experience in the construction of netball courts. This includes installations for schools, councils, sports centres and even residential properties.
We have years of experience in all aspects of construction, meaning that we can deal with everything from levelling the site and excavation, to the actual laying of the court itself. We will finally paint the surface and the court lines. Additionally we can provide services including fencing, floodlighting and other optional extras.
Netball Court Resurfacing
It might be the case that you have an existing netball court which has not been maintained correctly, or has worn down through heavy use. In this case, it can be a great idea to have your court resurfaced. This is something that we can carry out for you.
This is typically a far more cost-effective option than having the court re-installed. Sovereign Sports has many years of expertise in netball court resurfacing projects including everything from replacing the top layer of the surface to excavation and reconstruction.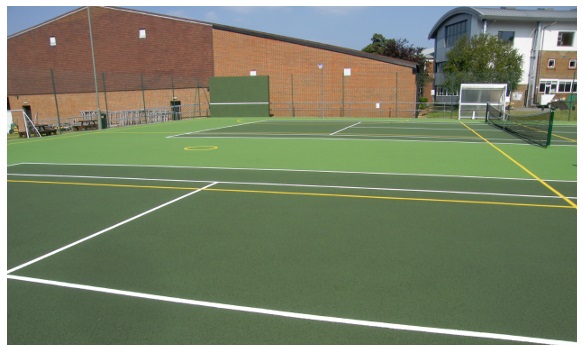 Netball Playing Surface
The team at Sovereign Sports has experience providing a wide range of court surfaces – and the one that you choose will depend on your needs and requirements. If you are not sure which surface is suited to you, our friendly team would be happy to provide advice and guidance.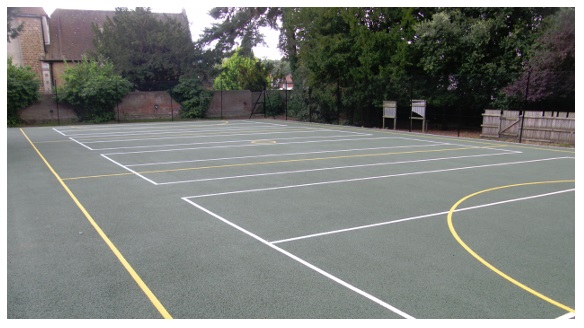 One of the most popular surfaces is synthetic grass, sourced from Playrite Ltd, who are world leaders in artificial grass. This kind of surface is gentler on the joints but is hard-wearing enough to withstand heavy usage. Another great choice for netball is open textured porous macadam. This is a very low-maintenance and long-lasting surface.
Contact Us
If you would like to learn more about having a netball court installed, please contact our team today. You can call us on 01634 684 235 to speak to a member of staff, alternatively you can email us at info@sovereign-sports.co.uk and we will get back to you promptly.
For more information on our services contact us today by filling in the form below.