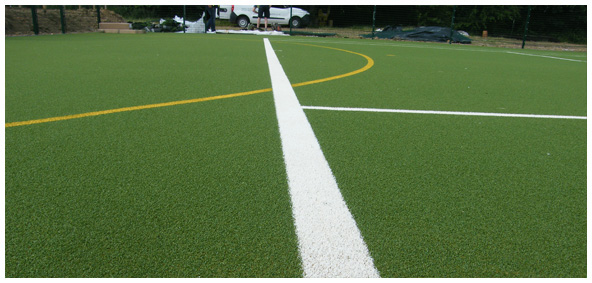 Synthetic grass courts are becoming more popular everywhere from private homes to schools and sports clubs. But it's still true that the majority of courts and sports areas are hard courts made using porous macadam, so let's have a look at some of the advantages and disadvantages of synthetic grass courts to see whether it is something you should consider.
Pro: Perfect for a range of sports
Firstly, it should be noted that synthetic grass is not just an alternative for a real grass court. This surface can be used for a wide variety of sports. So whether you're looking for home use or you are looking to have an artificial grass playing surface installed at a club, it's worth pointing out that it can also be used for games as varied as netball, five-a-side football and more.