Playground Surfaces and Resurfacing
If you're looking to provide a safe play area for children the surfacing materials used on the floor is especially important. Of course playgrounds need to offer as much protection as possible but they are also required to be highly durable to ensure that they stand up to the range of sports and activities that take place on them. Sovereign Sports can offer you high quality playground surfaces that not only provide a safe space for children to play but are also built to last.
Playground Surfacing
One of the most popular surfacing options that we provide is an all-weather sports surface made from open textured macadam. This is ideal as a reliable and hard-wearing outdoor playground flooring and it is used in children's play areas across the country.
This is truly a multi-purpose surface that gives your playground excellent flexibility to be used for just about anything. It's perfect for everything from outdoor sports like football and tennis to general play and activities. If your playground is likely to see a lot of footfall and use, this kind of surface is long-lasting too.
Sovereign Sports are experts in all forms of surfacing construction, so no matter whether you are creating a brand new playground or resurfacing a playing area, we can help you. Don't hesitate to get in contact with us to talk through what we can do for you.
Playground Resurfacing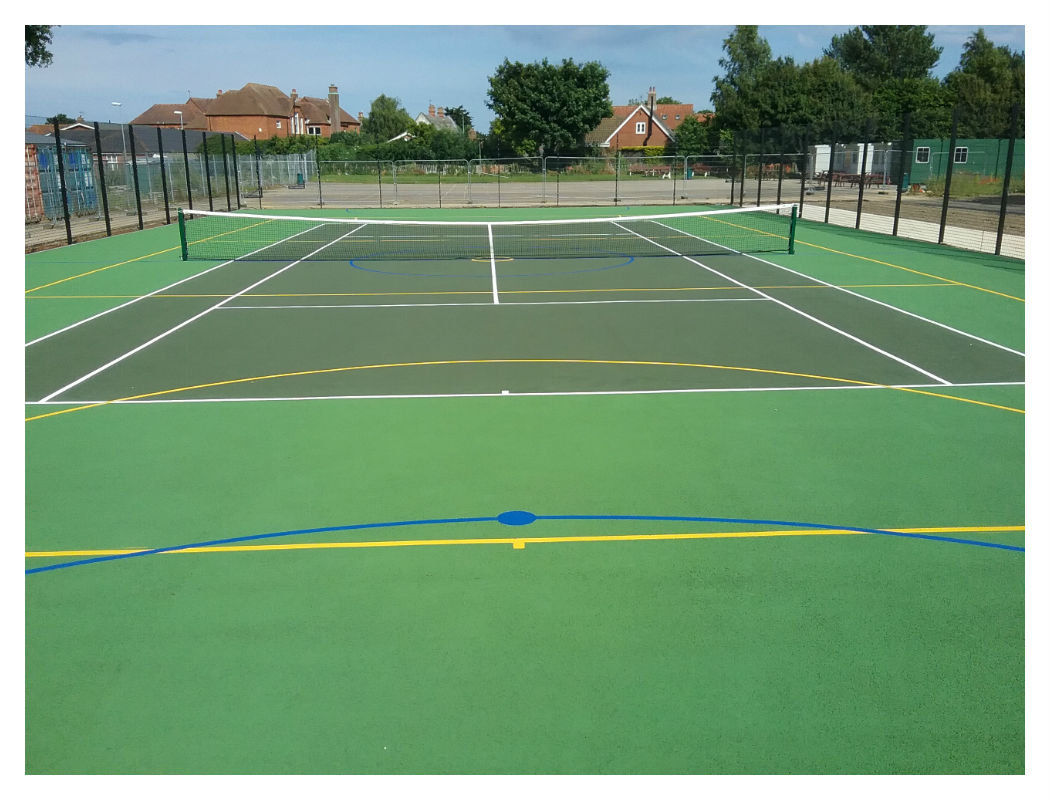 If your playground surface has been neglected or simply has been heavily used for a number of years, it can seem as if it is beyond repair. We have extensive experience in dealing with playground resurfacing projects. This can involve anything from simply relaying the surface to full excavation and reconstruction works.
In many cases we have seen examples where the maintenance of an older playground has been overlooked to the point where it has been overcome by weeds and moss – this will render it unusable. If you are having a problem with root intrusion, we can rework the surface and install a root barrier to stop the issue from reoccurring.
Safe Playground Surface
Of course it is inevitable in a playing area that accidents will happen. Whether children are involved in sports or simply on playing equipment, it is impossible to prevent incidents from happening.
Trips and falls are common, so playground safety surfacing can help to prevent or reduce the severity of injuries by cushioning the impact. If you would prefer a softer material for your play area, rubber crumb materials could be the perfect solution.
Still highly durable and suitable for a variety of uses, rubber crumb has more give and bounce than traditional dense bitumen macadam.
Get In Touch
If you would like to learn more about the kinds of playground surfaces that we can offer you, get in contact with Sovereign Sports today. You can call us on 01634 684 235 where you'll get through to a friendly member of the team. Alternatively, email us directly at info@sovereign-sports.co.uk and we will get back to you as soon as we can.
For more information on our services contact us today by filling in the form below.