Synthetic grass or synthetic clay?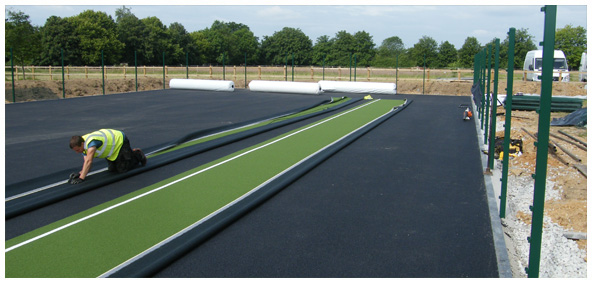 If you're interested in having a tennis court installed you need to make a decision on the kind of surface you're going to have. The vast majority of courts in the UK are 'hard courts' which are often made from open textured porous macadam, however at Sovereign Sports we offer a full range of possibilities to suit your needs.
For those customers that are looking for something different from the traditional hard court, we can provide both synthetic grass and synthetic clay courts. Read on more details on which might be perfect for you. Alternatively you can get in touch with us today by calling 01634 684 235 and a member of the team will be happy to talk through the range of options with you.